This SAP Business One case study shows how QED Group went live with SAP Business One in 3 months and are still running faster 17 years later, reducing staff errors and increasing productivity.

This SAP Business One case study focusses on QED Group, who are a growing supplier and distributor of a large range of security equipment and consumables, to the security market both in the UK and across Europe.
They supply an extensive range of high quality domestic, commercial and industrial security products to trade customers, electrical wholesalers, hardware stores, general merchants, builders merchants and auto-electrical retailers.
QED provide an excellent level of after-sales service with access to all spare parts along with technical support for installation problems.
Before implementing SAP Business One, QED had several different computer systems but mainly used a bespoke software package.
When this became dated and QED found that the support service was becoming progressively less effective, particularly when it came to integrating with the supply chain, the management team made the decision to develop a structured plan for migrating away from their current solution.
When researching which business-wide ERP software to implement next at QED, they viewed eight or nine different types of software. They evaluated functionality, ease of use, and how each system was designed to meet QED's specific business needs.
Then QED chose SAP Business One.
"The SAP Business One system means that once we have made our checks, we are always able to deliver on our promises."
Matt Philp, Managing Director at QED Group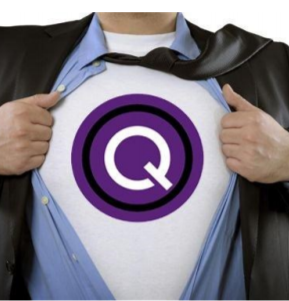 QED found that SAP Business One significantly reduces the chance of human error. Because of the way the software streamlines and enforces steps that must be made, it is impossible for customers to be mis-quoted.
With SAP Business One, QED were able to eliminate mistakes and streamline their processes and ensure that each and every customer order was completed accurately and without fail.