SAP Business One Food & Beverage ERP Software
SAP Business One – Powering your Food & Beverage business forward
SAP Business One food & beverage has the ability to control the entire operation from farm to fork.
Food and beverage companies can meet your goals for business performance, compliance, supply chain management, and financial metrics.
At Signum Solutions, we work with customer and industry experts to ensure our food manufacturing software provides exactly what you need, when and how you need it. We are all about giving your business the smartest solutions.
Complete coverage for all aspects of your business
From plant to fork, SAP Business One offers solutions that support the unique requirements of the food and beverage industry.
Signum's SAP Business One Industry Edition for Food and Beverage manufacturing provides everything you need for inventory management, production scheduling, decision, result tracking, reporting, and more.
Recipe Management is functionality contained in SAP Business One that includes recipe handling, ingredients, and by-products management along with the management of recipe ingredients. These capabilities will help you manage your recipe information in an efficient and easy way.
Optimize the way you handle costs with SAP Business One. Our solution will make sure your analyses are accurate and that you're always compliant with the latest standards.
With SAP Business One, you can find and track ingredients across the supply chain to understand ingredient supplier compliance and product success. With real-time tracking and lab informatics, you'll gain confidence in ingredient labelling efficiency.
SAP Business One Product Data Management helps you to manage all product information and compliance data in one central place. It covers every element of your product and provides an accurate record for every step of its lifecycle. This speeds up decision-making and enables control over compliance tasks.

With SAP Business One, you have an integrated and flexible supply chain management system. It also brings visibility to inventory movements and helps you improve stock levels and increase profitability.
Materials Requirements Planning and multilevel bill of materials functionality in SAP Business One allows the user to keep track of items required to produce a product.
SAP Business One for Bin Location Management enables you to manage your inventory and prepare your shipments across multiple warehouses, with smooth allocation of inventory for various destinations. It helps reduce picking times and inventory levels.
SAP Business One Production Scheduling allows you to effectively oversee the planning and execution of orders and manufacturing to keep your plant running at peak efficiency.
SAP Business One helps you streamline inventory processes and gives you a complete view of inventory movements. It manages outbound shipments, transfer between warehouses, consignments, adjustments (goods receipt, goods issue), drop-shipments and cycle counts.
To bring you the most accurate costs, SAP Business One is equipped with full-featured inventory costing. This feature provides total control over the entire budgeting process.
SAP Business One production routing is designed to allow you to link a business process to a production process.
Use the SAP Business One Production module to maintain BOMs, production orders, and material receipts for all materials. Based on current demand and inventory levels, the system can analyse whether production is feasible and suggests what components need to be produced.

With SAP Business One you have the ability to create calculated shelf-life expiration dates for products and services, manually or by product criteria.
SAP Business One provides an auditable recall of products at each step in the manufacturing process.
Batch and Serial Number is an essential feature in SAP Business One where you can define numbering formats and record supplier's batch details.
With SAP Business One Quality Control, you can store actual test results against batch properties and define inspection schedule. This will save your business time and money.

SAP Business One is your complete quality control partner, tracking and tracing each product from conception to delivery to ensure that your products perform to exact specifications every time.
The Quality Protocols function in SAP Business One can be used to define the resources and items required to complete tests and checklists, as well as record test results and store audit trails for each quality protocol performed on or against an order.
Using SAP Business One, you can provide consistent management of complaints across the business. To help you stay compliant and reduce customer dissatisfaction, SAP Business One provides a centralized system for tracking all your complaints.
SAP Business One makes it easy to schedule inspections. You can even create custom inspection rules and alerts, so you know when inspections are due.

SAP Business One makes the process of getting visibility of how you and your supplier are doing simple. To accomplish this, we give you insights to your purchasing decisions which allow you to take the right decisions to increase your profit margins.
SAP Business One makes it easy to place and track purchase orders, receive and approve invoices, monitor expenses, manage spending, and offer an easy-to-use interface.
Materials Requirements Planning
SAP Business One incorporates Material Requirements Planning (MRP) process in order to optimize decisions. It enables business users to better determine the material requirements needed for production using sales forecasts and other parameters, such as minimum inventory levels and order multiples.
With SAP Business One, you can view all your data in a single location. This includes details about accounting, procurement processes, orders, and payments.
SAP Business One eliminates the waste and effort that goes into creating long, drawn out purchase orders to manage your vendors. Automated control of the purchasing process and automated vendor quotes lead to significant savings in time and money.

With SAP Business One, you can drive increased business value through insightful reporting. Confidently communicate both the big picture and the details of your business to provide accurate, up-to-date information to your key stakeholders.
Reports – Customisation & Creation
SAP Business One offers a superior Report customization process. Easy-to-use drag-and-drop tools, the data designer and the Query generator greatly simplify the business processes that you use to create reports that deliver better information faster.
With SAP Business One, business users can access and analyse the data they need to make competitive, data-driven decisions across their organization. They can track actual versus budget performance and identify opportunities to increase efficiency.
SAP Business One offers drag-and-relate, drill downs, search assistance, and workflow-based alert functions. These feature helps business users to track all the transactions between different accounts.
By using SAP Business One with Crystal reports you can produce more insightful and visually compelling reports, you'll build trust with your customers when they realize the depth of your insight.


Want to deploy your SAP Business One solution on your premises? No problem. We have a range of deployment options to suit your needs at any location at any time for your business.

With SAP Business One Cloud you don't have to worry about the necessary hardware and infrastructure. We do all the hard work for you so you can focus on growing your business.
What our customers are saying
Since Signum have come in, they have really helped us come along using SAP Business One – In a big way
Sara Beaumont
We've got far more confidence about stock holding and our ability to produce products as and when we need to.
SAP Business One provides great overall visibility into all of our stock requirements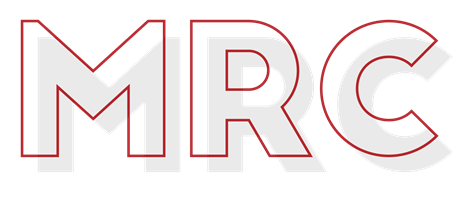 Adam Salisbury
See how SAP Business One can transform your Food & Beverage business
A business-driven ERP, SAP Business One helps you grow profitably—without the complexity and costs of big ERP systems.
Let us show you how to gain complete control over your bottom line with a demo of SAP Business One personalised to match your business needs.
Free Advice
Request a FREE demonstration with one of the most well established SAP Business One partners in the UK.