ProcessForce Special Interest Group 2021
A solution intended specifically for advanced manufacturing, CompuTec ProcessForce is used in over 400 SMEs worldwide and counting. Building on SAP Business One's powerful capabilities for key business functions, CompuTec ProcessForce focuses on the areas that matter most to advanced manufacturers.
Integrated seamlessly into SAP Business One it adds scores of functionalities for inventory management, product data, production process management, quality control and complaint management as well as enhancing SAP Business One's existing features in cost accounting, reporting and workflow management and more.
⬐ Why do you need ProcessForce? ⬎
As a manufacturing business, you know how important it is to have control over your inventory management, product data and production process.
The ability to trace items and processes carried out can help you view information in user-friendly graphs and charts that give you greater transparency. And the detailed costing data lets you know where you currently are financially. This gives you the power to make informed decisions about your business.
ProcessForce lets you assign information such as, product characteristics, revisions, variant recipes and formulas. So you can plan easier with greater quality control while reducing the risk of human error.
Supply chain data management
Expanded product information
Plan and analyse the entire production process
Manage the most complex recipes and processes
Complete audit trail
Comprehensive analytics and forecasting tools
Plan your enterprise's growth
Optimise operations and increase customer satisfaction
ProcessForce is a comprehensive, flexible solution for manufacturing companies. It enables you to manage and optimise processes from planning and production to sales, accounting and logistics. ProcessForce helps your company overcome typical challenges in the manufacturing industry by providing support for various business models, including:
Make-to-Order (MTO)
Make-to-Stock (MTS)
Configure to Order (CTO)
Engineer to Order (ETO)
ProcessForce's functionality is built around a set of seamlessly integrated modules that provide all the tools you need to manage and optimise your manufacturing processes in a truly flexible way.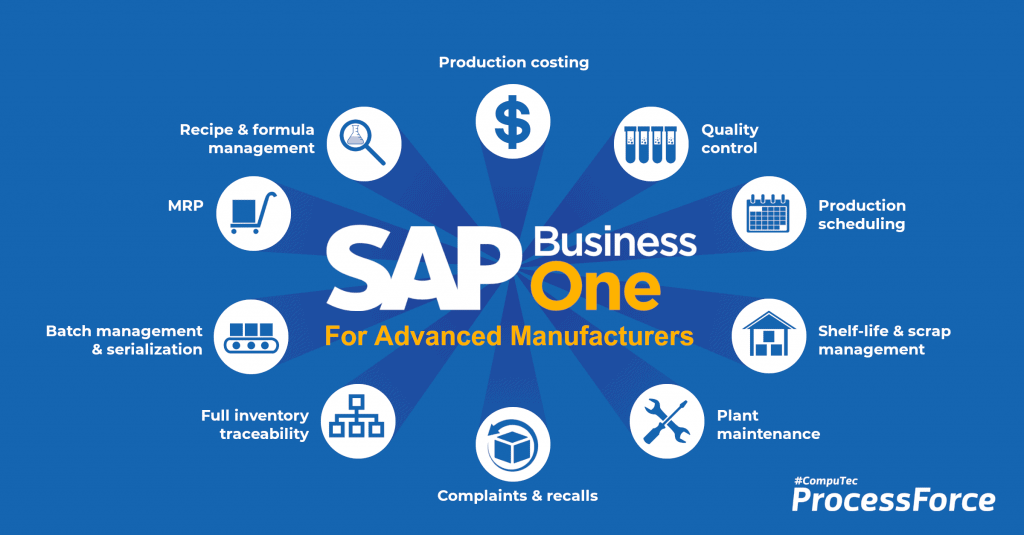 ⬐ Available to stream now ⬎
CompuTec AppEngine & CompuTec Plugins
Join Clair from CompuTec as she explains the  CompuTec App Engine and Plugin applications they develop for it and how they can enhance your use of Computec ProcessForce.
CompuTec ProcessForce's Plant Maintenance
In this session we take a look at CompuTec ProcessForce's new plant maintenance features which include support for corrective, planned and preventative maintenance.
CompuTec ProcessForce MRP 2.5 
This session provides a quick introduction to CompuTec ProcessForce's MRP 2.5. The first phase is currently in testing and includes the ability to base MRP recommendations on Revisions and take factors such as Internal Lead Time, Batch Status and Expiry dates  and vendor specific lead time into consideration.
CompuTec's Batch Traceability 360 is an application that works with SAP Business One to provide users with full and complete backwards and forwards batch traceability as well as data about each batch and all transactions associated with the batch.
Watch this short demonstration of the BulkChange PlugIn for CompuTec ProcessForce and SAP Business One.
BulkChange allows users to update multiple Bills of Materials quickly, easily, and consistently, and eliminates the need to edit Bills of Materials manually.
Manufacturing Order 360 is a CompuTec AppEngine plugin that connects our advanced manufacturing solution, CompuTec ProcessForce and CompuTec PDC (Plant Data Capture) to SAP Business One.
The plugin allows you to manage production tasks from the back office and see live data about production tasks that are in progress using the data collected by the factory operatives.
In this video you will learn about the new features added to the latest version of CompuTec PDC (Plant Data Capture).
These new features including downtime management and an integrated barcode scanner simulator will save you time and money, giving you unbeatable control over your company's production process.
This session covers the latest CompuTec WMS innovations i.e. TLS, catch weight management, CompuTec Gateway, document signatures and also includes a preview of an upcoming stock counting revamp and the Android app currently in development.
CompuTec Gateway manager is an application used to connect industrial weight scales with Computec PDC and Computec WMS or to connect printers on another server to CompuTec Labels.
Recording – Welcome & Roadmap
Catch up with Wednesday's live session, discussing the roadmap for ProcessForce and answering some of your questions.
Recording – Q&A with Michal Wieczorek
On Thursday, Michal Wieczorek from CompuTec S.A. answered all of your questions about ProcessForce. Catch up with the session with this exclusive recording.
Roadmap – What's next for ProcessForce?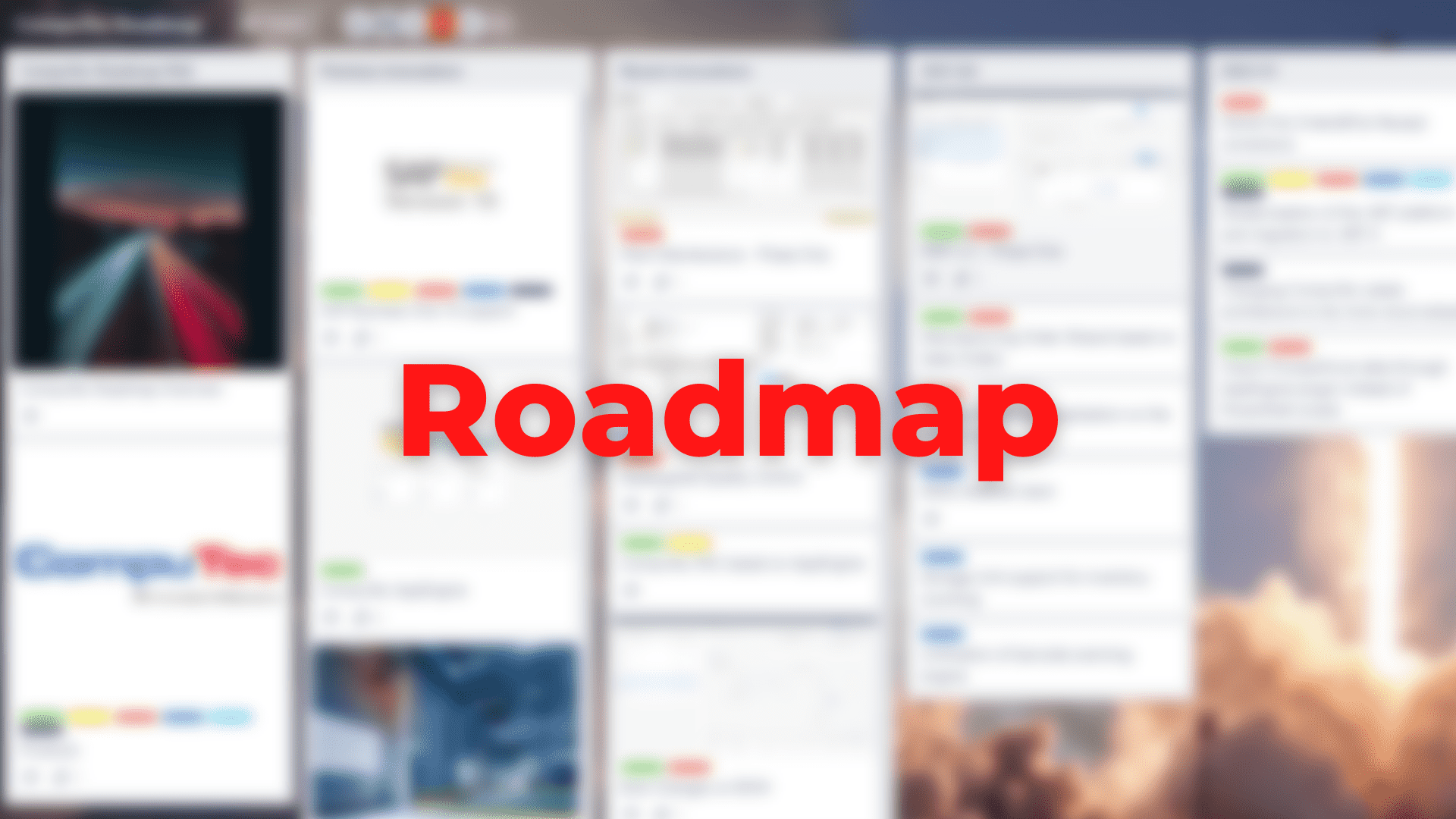 Click here or the image above to access the CompuTec roadmap for what is coming up in the very near future. Learn about planned developments for ProcessForce and beyond. 
⬐ Available to download now ⬎
Free Advice
Request a FREE demonstration with one of the most well established SAP Business One partners in the UK.