Avoid Food Fraud by Keeping Track
Food fraud is the deliberate substitution, addition, or tampering of food with the intention to deceive consumers. Food fraud can be used as an umbrella term covering different types of food crime offences which covers all organisations that are part of the production process – growers, manufacturers, suppliers, and retailers. Such offences include the substitution of ingredients, lowering the quality of ingredients, additions to foods such as water or fats which have no nutritional value or passing off a product as organic but not meeting organic standards.
Food fraud occurs when discrepancies are found in food supply chains, including harvesting, processing, storage, and transport. These discrepancies often go unnoticed because most companies use outdated methods to ensure the quality of their products.
Top food and beverage companies are increasingly demanding traceability as a way of preventing food fraud. While the focus of traceability is on specific ingredients, lot identification technology can allow companies to track not only ingredients but also the final packaged product in the supply chain, from the farm through to consumption on the retail shelf.
Implementing a capable enterprise resource planning (ERP) system is the best way for food companies to identify food fraud. In an ERP system, all aspects of food production are connected together. If a discrepancy is found in one part of the system, it will be reflected in other parts of the system as well. This integration makes it easy for companies to detect fraud and prevent liability lawsuits from occurring.
By joining forces with an ERP system, food companies can better identify fraud at any point during production, processing, or delivery. If the database is integrated with a scanning system, every time a product is scanned, the details of the transaction will be cross-referenced against the wholesaler's pricing structure for that inventory item. As a result, audits that were once painful and difficult to conduct can now be done without significantly impacting productivity.
Food fraud is a real problem and one that must be solved if food companies are to regain the public's trust. By adopting an ERP system (enterprise resource planning system), food companies will know instantly where their products are at any point in time.
By adopting the latest ERP solution, food fraud and contamination can be eliminated through real-time data analysis and automated alerts, providing peace of mind for both manufacturers and consumers.
Tailored specifically for the food and beverage industry, Signum's SAP Business One Industry Edition for Food and Beverage is designed to meet the unique needs of your business. With this solution, you gain the ability to effectively trace the journey of ingredients, assets, and other movements from suppliers to consumers. By providing end-to-end visibility, our food and beverage solution empowers you to detect and address food fraud issues right from the source.
SAP Business One equips food companies with high-quality information that is vital for managing and mitigating the risks associated with their operations. With comprehensive traceability, ensuring the authenticity and quality of your products becomes much simpler, as records can be traced back to suppliers and previous lot information. By leveraging SAP Business One, you can effectively safeguard the integrity of your supply chain and uphold the highest standards of product quality.
In addition, SAP Business One enables you to optimize stock levels, leading to reduced waste and improved competitiveness in the marketplace. With accurate insights into inventory management, you can ensure that you have the right amount of stock available at the right time, minimizing excess inventory and reducing the risk of stockouts. This level of control and precision allows you to enhance operational efficiency and better meet the demands of your customers.
Say goodbye to food fraud by embracing our efficient software solution, backed by a team with extensive experience in the industry. With Signum's SAP Business One Industry Edition for Food and Beverage, you can trust that you're equipped with the most advanced tools to tackle the unique challenges faced by the food and beverage sector. Take the first step towards streamlining your operations and ensuring the highest standards of authenticity and quality. Contact us today to embark on this transformative journey.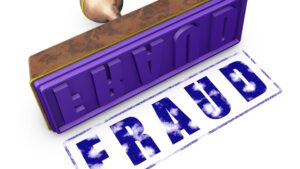 Ignite your industry knowledge with the latest industry trends and SAP news at your fingertips! Connect with us on LinkedIn and join our vibrant community of professionals. Dive into the ever-evolving domains of business and technology, gaining unparalleled insights. Discover exclusive content, thought leadership articles, and thrilling updates, ensuring you're always steps ahead. Expand your industry prowess by following us on LinkedIn today!