Food ERP – Fuelling Your Business
Food ERP software has been growing in popularity over the last decade as the need to reduce the time spent on petty tasks, maintain regulatory compliance and ensure food safety have become more attractive.
Today's leading food and beverage professionals need a platform that provides them with valuable insights into their business. And they need it all in an easy-to-use form at the push of a button so they can quickly respond to the largely unfixed challenges of this demanding industry.
Food and beverage can be one of the most complex industries. The food and beverage industry is intricately wrapped up in product design, production, marketing, business management, finance and much more.
In order to fuel the progressive engines of your business, you will need a specialized ERP platform that can manage all these processes seamlessly together so they work in perfect harmony to fuel your business from the inside out.
You'll find a comprehensive guide in this article that will teach you everything you need to know in order to begin leveraging a food and beverage ERP for your organization today!
What is Food ERP?
Food ERP stands for Food Enterprise Resource Planning, which can be roughly translated into English as "food ERP allows food manufacturers to better satisfy customers and increase profitability amid an unpredictable market."
A food ERP system is a suite of integrated software that manages and analyses all aspects of your business, from manufacturing and storing products to production and sales. It allows you to streamline processes, implement new technologies and optimise managers' effectiveness so everyone has accurate, up-to-date information at their fingertips. Food ERP solutions collect data from anywhere in the supply chain – from your factory floor to your checkout point.
Food ERP solutions provide businesses with everything from your shipping and receiving, offset label design and printing all the way through to tracking inventory and managing point of sale transactions. This type of system enables you to digitize and automate every process in the supply chain so you can scale your business 24/7. Through its data-analysis capabilities, food ERP also allows you to gain valuable insight at every step in the process so you can align your operations to increase efficiency and product quality—fostering a culture of quality that boosts attention to detail and customer satisfaction.
Who can benefit from a Food ERP solution?
Food ERP solutions are great for businesses of all sizes, including but not limited to fresh produce, meat and seafood, dairy, bakery, confectionery, sauces and dressings, spices and ingredients, frozen and prepared packaged foods and all beverages.
There's no doubt that ERP systems help businesses achieve their strategic objectives. However, if you need to get on board with an ERP solution, whether you're a growing SME or a midmarket company with hundreds of employees, you'll quickly realise that there is no substitute for experience in this field.
Food ERP software has been developed by industry experts with years of experience implementing and running successful solutions…which means that your food ERP system will have all the bells and whistles you need to maximise productivity and profitability.
Signs you need a ERP solution
One of the biggest reasons small food and beverage businesses often fall short in efficiency is because they don't have an efficient way to track their business data. Having an electronic system to manage your records keeps things straight, helps you make faster decisions, and allows you to focus on focusing on what it is you do best – running your business.
If your business is encountering any of the following issues, then you should put a food ERP solution in place:
Poor customer satisfaction
If your product quality is slipping or shipments are delayed or missed, you'll lose customers. If you don't have the right data, you can't find out exactly why things are broken, and what needs to be fixed
Decreased sales
Low sales productivity and lack of motivation can hinder your ability to achieve your company's objectives and implement the necessary processes. Salespersons need an efficient and effective resource that provides all the data and resources they need—data that is readily available, delivered in an ERP solution.
Data discrepancies
When the answers to critical questions are different depending on where you look and who you ask, there is a problem.
Low yield, high waste
If your company's core process is producing less value than it should, there are likely inefficiencies. You need to zero in on the root causes and make sustainable improvements.
Lack of demand forecasting
Without forecasts, you can be forced to deal with unsold products that will go bad. Without forecasting done ahead of time, you'll face the same problem repeatedly.
The longer your company relies on outdated processes, the further behind you will fall. If you use outdated methods, you'll have trouble keeping up with other companies and will lose the attention of your customers
Benefits of Food ERP
If you put a food ERP system in place at your food and beverage organization, it will allow your employees to carry out their responsibilities with precision, in alignment with your key initiatives.
Here are some of the benefits of implementing a food ERP in your business:
Higher yields
Food ERP helps you maximize the efficiency of your production lines. In practical terms, this means running more of what you're making and working on less of what you aren't. Food ERP lets you take control over recipe creation and item utilization to gain a greater focus on maximizing product yield rather than amassing hours spent managing manufacturing schedules.
Better consumer experience 
It will give you more visibility into key metrics, which should make it easier to produce consistent, high-quality products.
Assured regulatory compliance 
your business must meet the latest of food safety regulations. Successful ERP solutions can track all of your processes, ensure your food always meets your customers' expectations, and give you the extra capacity you need to do all that.
Excellent food safety and recall readiness 
ERP makes it easier to track and manage your inventory, and that means you can quickly and effectively create and manage a recall so you can avoid losses from accidental spoiling.
Streamlined processes 
More than 90% of food companies use automated processes. Use automation to simplify workflows and accomplish more in less time. Automating your processes can reduce human error, increase productivity, and result in cost savings.
Greater efficiency 
Identify the shortcomings of your processes and correct them with robust data.
Why choose SAP Business One as your dedicated industry ERP
SAP Business One Food and Beverage Industry Edition is a powerful, full-featured solution that's especially designed for food and beverage companies. It also simplifies the design and operations of these companies by streamlining tasks, centralizing data, and eliminating unnecessary time-consuming processes.
SAP Business One is the ideal platform for food, beverage, and produce companies that need to carry out food safety programs. With powerful inventory controls, warehouse management, and recall features, SAP Business One helps operations run simple and boost profits.
SAP Business One also helps ensure food safety by processing critical data, organizing parts of the supply chain into standardized processes, identifying threats to food safety, and making senior executives aware of all of this information.
Get your business growing with SAP Business One, contact us today!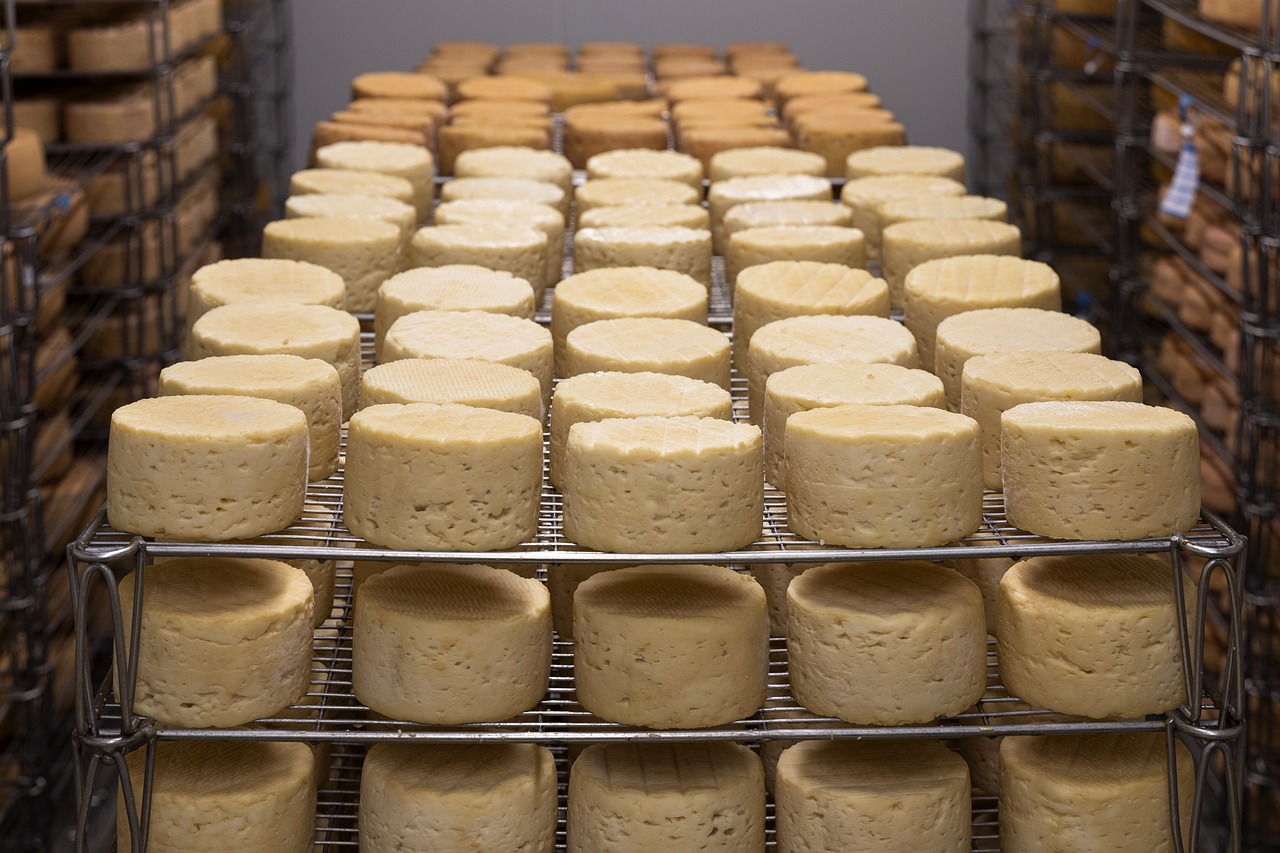 Stay up-to-date with the latest industry trends and SAP news by following us on LinkedIn! Connect with our community of professionals and gain valuable insights into the ever-evolving world of business and technology. Don't miss out on exclusive content, thought leadership articles, and exciting updates. Join us on LinkedIn today and take your industry knowledge to new heights!