SAP Business One
What is SAP Business One?
SAP Business One is a single, affordable solution to manage your entire small business – from accounting and financials, purchasing, inventory, sales and customer relationships to reporting and analytics.
It's that one software application you can use to easily manage all your business processes and collaborate with internal admins or trusted business partners outside the company.
Stop hour-by-hour firefighting! Start adopting daily oversight with SAP Business One now.
We have established our credibility and position as a leading SAP partner and focus 100% of our resources on supplying, implementing and supporting SAP Business One solutions for businesses in the Food & Beverage, Chemicals & Coatings, Wholesale Distribution, Foodservice and Manufacturing markets.
Whether you are looking for support, implementation, training or other services related to SAP Business One, Signum Solutions is here to help. We have the experience and expertise to be your trusted partner. We have a team of industry experts ready and waiting to help you get answers, boost efficiency, and achieve your goals.
Quickly process reconciliations, bank statements, and payments through a variety of methods like checks, cash, and bank transfers.
Virtual asset management eliminates the need for repetitive manual data entry.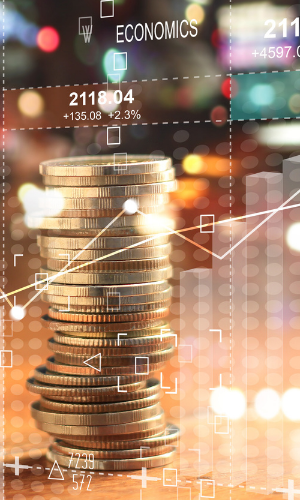 Manage all of your financial data, monitor project costs, track fixed assets, and track your cash flow in one centralized location.
Financial Reporting & Analysis
SAP Business One offers real-time documentation, reporting and analytics that helps you to reduce expenses by improving business operations.
Purchasing & Inventory Control
Don't lose track of what matters most to your business. Run reports easily with a few clicks, wherever you are. You'll always have the information you need to make the best decisions.
Warehouse & Accounting Integration
Synchronize inventory, sales and operations data for increased visibility into results and create an invoice from a purchase order or goods receipt automatically.
SAP Business One can help you manage orders, requisitions and purchases – and manage returns. With multi-currency support, demand planning and improved audits, you can enhance usability, forecast demand, have full visibility into inventory transactions, suppliers details and price updates.
Make purchasing easier with the same vendor information in every purchase order. Improve supplier relationships by applying credits or discounts automatically, when you need them.
Sales & Customer Management
Your customer data is scattered across multiple devices. But with SAP Business One, your contacts are stored in one place and both you and your team can access customer information anytime, anywhere.
Create reports and analyze your business. Choose from templates for detailed reports on all aspects of the sales process.
Marketing Campaign Managament
It's easier than ever to create, manage, and analyze marketing activities to turn prospects into customers and grow your revenue.
Streamline and automate your service management process by crafting and managing service contracts, warranty agreements and service calls more efficiently than ever before.
The versatility and flexibility of a this mobile solution will help your sales reps to be more effective and drive your business forward.
Understanding your business data is easier and quicker now. Get to insights faster than ever before – use search assistance, drag-and-relate capabilities, drill-down capabilities and workflow based alerts.
Powerful Data Visualisations
With SAP Business One, you can uncover hidden insights and create visualizations directly from your data.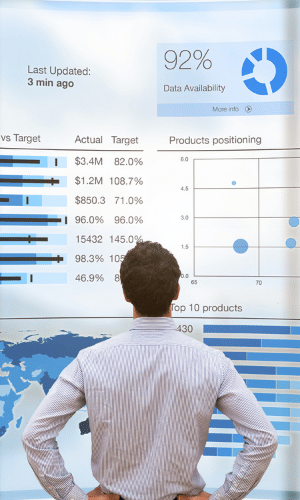 SAP Business One makes it easy to see your business from a variety of perspectives. It combines business management with standard Microsoft Excel functionality – making complex tasks simple and easy-to-understand.
Analytics with predefined metrics
You can instantly visualize how your business is performing. Measure results by territory, channel, and customer — in real time — to make smarter decisions and align your sales team.
Manage your business efficiently by tracking inventory in multiple locations, dividing it into sub-sections, setting up allocation rules, and optimizing stock movement.
Create reports with clear and simple data. Run queries and analyse data to make fast decisions.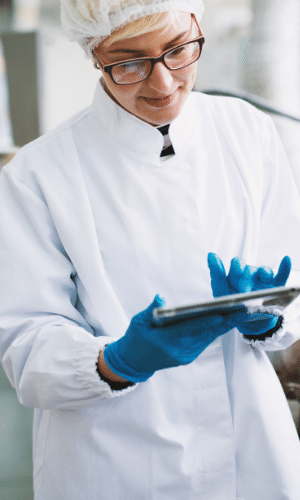 Goods Receipt & Issue Control
You can track your goods from receipt to shipment and beyond. The system can also manage consignment, drop-shipment, and other types of orders.
Production & Material Requirements Planning
SAP Business One can help you maintain multi-level bills of materials, issue and release production orders manually to optimize inventory levels, and globally set prices for catalog items.
Using powerful charts and graphs, managers can create interactive reports that quickly provide fast, concise answers to their most pressing questions. They can now accurately track revenues, costs, and cash flow; assess performance; and take swift corrective action when necessary.
With SAP Business One, you can access information faster and evaluate it with powerful analytics in real time. You can simplify data searching and the on-demand creation of standard or ad hoc reports.
SAP Business One, it's smarter than you think.
Want to deploy your SAP Business One solution on your premises? No problem. We have a range of deployment options to suit your needs at any location at any time for your business.

With SAP Business One Cloud you don't have to worry about the necessary hardware and infrastructure. We do all the hard work for you so you can focus on growing your business. 

The SAP Business One mobile app makes it easier to access the information you need. Now, you can keep track of your business wherever you are and never miss a beat.

Book a free demo with one of our industry experts
A business-driven ERP, SAP Business One helps you grow profitably—without the complexity and costs of big ERP systems.
Let us show you how to gain complete control over your bottom line with a demo of SAP Business One personalised to match your business needs.
Free Advice
Request a FREE demonstration with one of the most well established SAP Business One partners in the UK.