How Signum Solutions and Calder IT Are Transforming IT for UK Businesses
In the ever-evolving landscape of technology, Signum Solutions is excited to announce a transformative partnership with Calder IT, a strategic collaboration that promises to shape the future of IT solutions for businesses across the United Kingdom.
Delving into the Partnership with Calder IT
At Signum Solutions, we have earned recognition as a leading provider of SAP Business One solutions in the UK, focusing on empowering organisations to streamline operations, enhance efficiency, and make data-informed decisions.
Calder IT's comprehensive range of services is designed to optimise your IT infrastructure, enhance your cybersecurity measures, and ensure the seamless operation of your business. Their reputation for delivering unparalleled IT solutions is well-established, making them a trusted choice for businesses seeking IT excellence.
Calder IT, under the leadership of industry veteran James Bulley, brings over 25 years of experience to the table. Their expertise spans a wide range of services, including cybersecurity, cloud solutions, hardware/software, and strategic support, enabling clients to harness technology effectively.
According to Peter Dennis, Head of Sales at Signum Solutions: "Our partnership with Calder IT is a significant milestone. Together, we will provide our clients with a comprehensive suite of IT solutions that will streamline operations, enhance productivity, fortify security, and confer upon them a competitive edge."
James Bulley, Managing Director of Calder IT, echoed this sentiment, stating: "Our collaboration with Signum Solutions heralds a new era in delivering exceptional IT strategic services to our clients. Through our partnership, we can empower UK businesses with the precise technologies to surmount evolving challenges."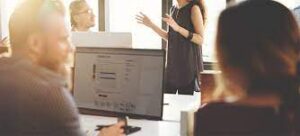 The Power of Collaborative Synergy
This partnership exemplifies the future of IT, offering solutions meticulously tailored to each client's specific needs, founded on proven technology strategies. With a combined experience exceeding 45 years, Signum Solutions and Calder IT stand uniquely positioned to address contemporary organisational pain points.
What makes this partnership particularly powerful?
Comprehensive IT Solutions: The expanded repertoire of offerings allows for end-to-end technology counsel.
Proactive Support: A shared commitment to proactive maintenance and solutions ensures uninterrupted business operations.
Unmatched Experience: Both teams possess unparalleled expertise in both legacy and emerging technologies.
Customer-Centric Focus: The partners are renowned for their exceptional service and bespoke solutions.
Unified Vision: Their shared objective is to equip organisations with innovative technology for a competitive edge.
Together, Signum Solutions and Calder IT embody an extraordinary fusion of stability and adaptability. We enable companies to optimise their operations in the present while preparing them to navigate the evolving landscape of the future.
The Future of Technological Advancement
This partnership represents a substantial leap towards empowering businesses to unlock enhanced productivity and security. The future looks promising as Signum Solutions and Calder IT continue to shape the technological landscape, not just across the UK but also beyond. Our commitment to helping organisations strategically leverage technology is unwavering.
If you seek expert guidance in elevating your IT strategy to the next level, Signum Solutions and Calder IT are here to assist you! Reach out today to discover more about our partnership and our capacity to tailor technology solutions to meet your unique business needs, both in the present and the future. The potential of the solutions we jointly offer knows no bounds.
To learn more about Calder IT, please visit their website at www.calderit.com or give them a call directly on 0330 002 0088
Stay ahead of the curve with the most up-to-date industry trends and SAP news. Follow us on LinkedIn to become part of our thriving professional community. Engage with like-minded individuals and unlock valuable insights into the rapidly changing landscape of business and technology. Don't miss out on exclusive content, thought-provoking articles, and exciting updates. Start your journey towards industry excellence by joining us on LinkedIn now!